Language Club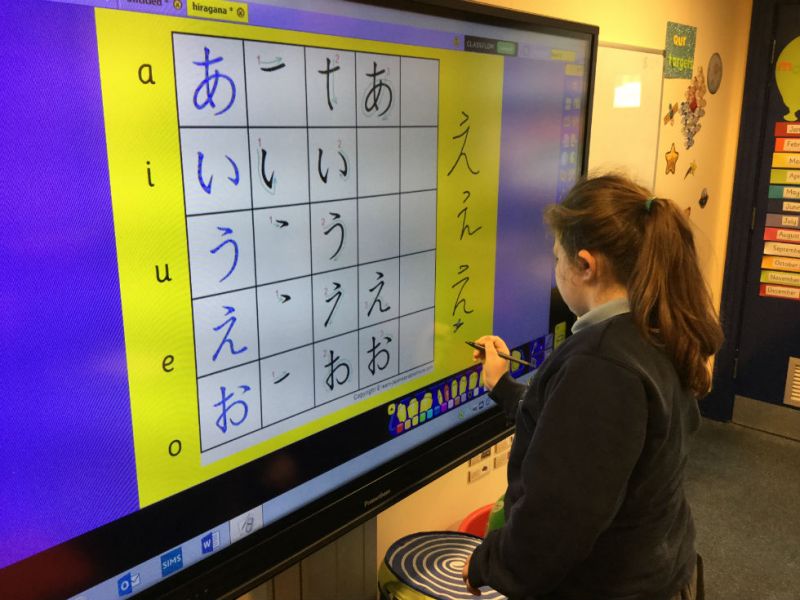 Writing 'e' in hiragana.
Counting in Japanese.
Learning animal names.
Using chopsticks!
Writing 'i' in hiragana.
School vocabulary.
Fruit and vegetable vocabulary.
Origami!
Making an origami cat.
Fruit and vegetable vocabulary.
colour bingo
zoo vocabulary
swat the number
If you enjoy learning about different cultures, if you like art and craft activities, if you like learning new languages, then you will love our Language Club! Excited, a small group of KS2 pupils have joined our new lunchtime Language Club. Pupils have been both reading and speaking Japanese words and common phrases as part of their club activities. They love joining in with short, interactive animated video tutorials and even try writing hiragana characters. Moreover, they have put their fine-motor skills to the test using chopsticks and have completed origami!
Cregagh Primary School, Mount Merrion Avenue, Belfast BT6 OFL | Phone: 028 9040 1246