P7 Parents - School Hooded Tops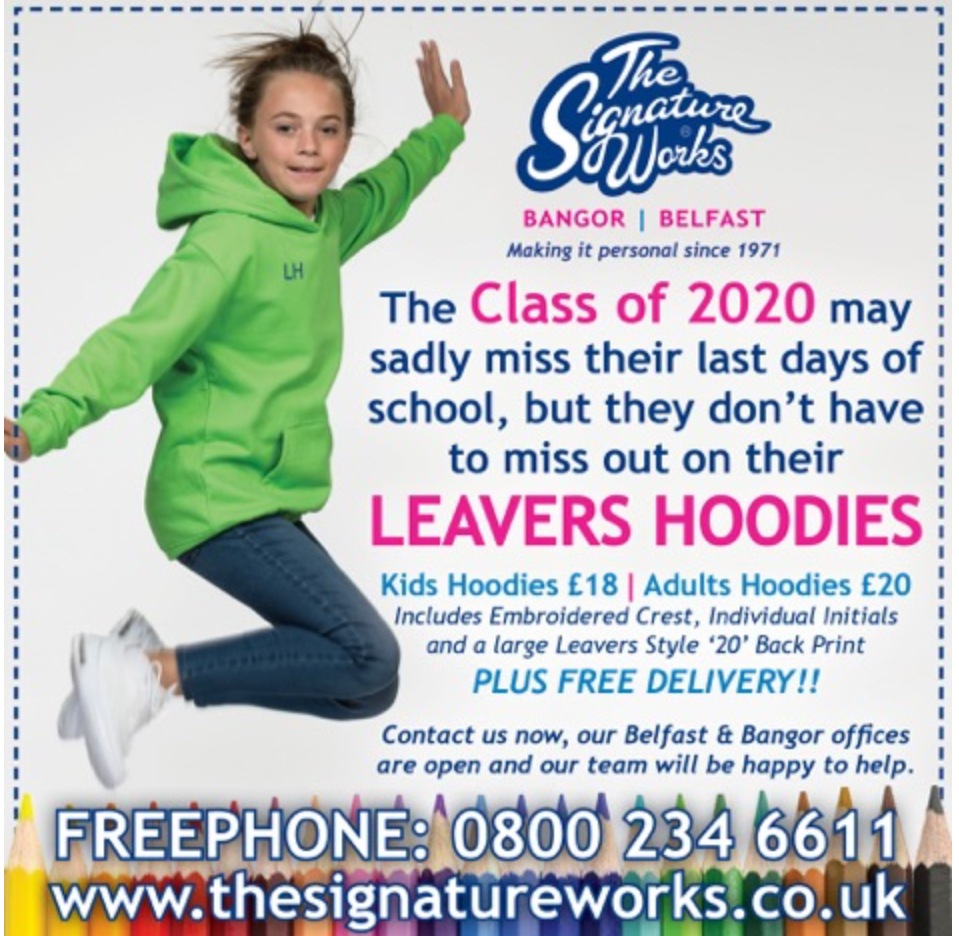 Hello P7 families,
I hope everyone is doing ok out there and is keeping well? It's the time of the year when we look to order P7 Leavers hoodies. It has only been possible to sort this now as Signature Works (who produce our School Uniforms) only started taking orders at the end of last week and production has only started again yesterday. So, I have added three pictures which should explain sizes etc.
The hoodies are optional and you aren't obliged to purchase one. I am only putting the information here for those who are interested. The hoodies will be £16 to purchase which includes 'Leavers 2020' and names printed on the back as well as the school badge on the front.
So, what next?
Use the size guide picture to find out the size that your child needs.
Let me know the child's size and name by message on Seesaw or you can contact the School Office and Miss Murphy will take down your child's size and name.
Now for payment: There are two options:

You can post money or a cheque into an envelope which has been clearly named with your child's name and post it into the secure mailbox which has been attached to our school gate.
You can pay me electronically through a PayPal link which I will send out by Text Message today and then I will transfer this money to the school account electronically.
This is the first time we have ordered hoodies in this way so I hope it makes sense. If you have any questions then please don't hesitate to contact me by email at mlarmour962@c2kni.net or the School Office at 02890401246 and Miss Murphy will assist you with any questions.
I would like to place the order with Signature Works on Friday 22nd May so if you could let me know size and pop the payment over to my via envelope in the post box at school or via the PayPal app before then, that would be great.
Thanks again and I look forward to hearing from you soon!
Mr Larmour
Cregagh Primary School, Mount Merrion Avenue, Belfast BT6 OFL | Phone: 028 9040 1246